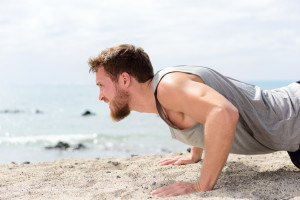 Many people may ask if sobriety is so easy why failure happens. Relapse rates may be high, with some returning to addiction within a few weeks of recovery. Sobriety is a difficult road which is a daily battle. There is no quick fix or easy answer with individual personalities, situations and determination some of the factors to consider when understanding sobriety and recovery.
Myths
Some of the more pervasive myths do an injustice to the process of sobriety and recovery. They may include statements such as:
Those who relapse after time away from alcohol may blame recovery instead of individual responsibility for actions

Relapse statistics do not paint a rosy picture

Recovery paths are different and the right one matters

Mental health is not part of a recovery process along with addiction
Addiction Recovery
An individual who struggles on a daily basis with recovery may need to review the process. There is hard work involved in recovery but a person should not feel overwhelmed to the point of not being able to manage recovery. New ways of coping and behaving are expected. A willing attitude and proper motivation can help a person who is struggling with the daily ins and outs of recovery. When things are deteriorating rather than getting better, it may be time to reassess the path a person is on in recovery.
Why Sobriety Feels Hard
Many reasons exist for an individual to feel recovery is more difficult than it is:
lack of commitment to a new, sober life while clinging to hopes of returning to alcohol one day

unreasonable expectations which push for more immediate results leading to disappointment

taking sobriety for granted and stop following the process

recovery options are not a one-size-fits-all approach so if one isn't working it may be time to try another way

other changes have not been made aside from giving up drinking when a new approach and outlook is needed to make proper behavioral shifts

not taking responsibility for one's own recovery and doing the hard work rather than expecting someone else to do it
What Helps
Some tips for helping to ease the process of recovery from alcohol addiction are out there. It does not have to be hard, it can be rewarding and empowering if the following tips are used:
attend rehab to get tools needed for sobriety and setting up a plan post treatment

get rid of animosity towards the process and embrace the sober life fully

do what it takes to get and stay sober with a positive attitude and outlook

take control and responsibility for recovery at all levels

create an effective support network of people to help

volunteer to help others in recovery and focus less on one's own problems to help others

view challenges as opportunities rather than threats
Recovery from Alcoholism can be challenging for those who don't know where to start. If you're ready to to quit drinkingIf you suspect yourself, a friend or family member needs help overcoming an addiction, contact Lead Recovery at 800-380-0012. Our tTrained counselors and therapists are available to answer questions and provide support.