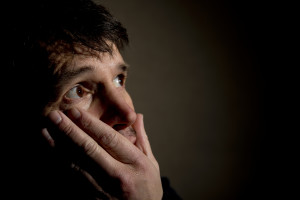 Methamphetamine hydrochloride, also known as crystal meth, is a highly addictive stimulant. The drug alters your brain, causing heightened feelings of pleasure and energy. Generally, crystal meth can increase your mood and energy, but it also has adverse effects. This stimulant can cause irregular heartbeat, increase blood pressure, and cause drastic emotional instability. In severe cases, crystal meth can cause mental disorders, memory loss, and extreme tooth decay in users. Crystal meth is a dangerous drug with both addictive and detrimental qualities.
There are three main stages of treatment for crystal meth addiction. Treatment begins with withdrawal. You begin by detoxing and allowing all traces of crystal meth to leave your system. This typically takes 7-10 days, although the symptoms last for a little longer and decline after 1-2 weeks. Withdrawal symptoms typically mean extreme hunger, cravings, and depression.
The next stage is physical stabilization. Following withdrawal, your physical symptoms should decrease, but your psychological issues will still be present and may even increase. In addition, cravings and depression will still be very strong. Anti-depressants or anxiety medication may be prescribed, and it is recommended that you engage in positive activities to keep your mood focused on recovery and a healthy lifestyle. Many people recommend that you participate in productive hobbies or vigorous exercise to release positive and happy endorphins to help you through this difficult time. The people you surround yourself with at this time is crucial.
The last stage is psychological treatment. You need to build your self-control and self-esteem. It is important to feel empowered and confident in your abilities. You will need to make wise decisions and tough choices. By allowing yourself to change and take control of your life, you are healing. There are many ways that can bring about this change and self-realization, the most common of which being cognitive behavioral therapy. There are other methods as well like motivational enhancement or contingency management, but many people prefer cognitive behavioral therapy. Whatever you choose, you need to focus on building your confidence and self-worth. You are capable of great things.
If you are looking for places to get help, family and friends are one of your greatest resources. Unconditional love and support can be greatly helpful during the recovery process. In addition, social workers, doctors, therapists, and counselors can guide you on what to do next. Choose to talk to someone you feel comfortable with and who will be supportive and encouraging of your decision to receive help.
If your loved one is struggling with addiction, it is important to seek professional help. Lead Treatment Center can help you through the process of getting your loved one help. The road to recovery is not an easy path, but Lead can help you navigate it with ease. The welcoming, comfortable environment allows for a safe recovery environment that encourages self-discovery and change. Call (800) 380-0012 for more information.