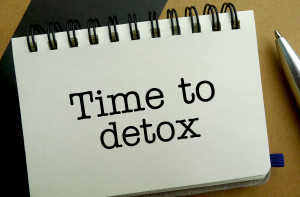 The key to understanding alcoholism is admitting it's a disease. Large amounts of alcohol consumed daily can shrink brain cells in the frontal lobe and cerebellum. In addition, alcoholism affects neurotransmitters, and some studies have evidence to suggest that it is partly genetic. Understanding that alcoholism is not a moral failing can be crucial to recovery and support of loved ones during this time.
Alcoholism can cause numerous problems, including vitamin deficiencies, brain damage, cancer, heart failure, kidney and liver failure, increased blood pressure, nerve problems, and seizures. Getting treatment for this disease is important for your health, your happiness, and your life.
Most facilities start by detoxing. There are medications like Librium or Ativan that are usually given in facilities to help ease the patient off the substance. They help to reduce the withdrawal symptoms and provide an easy way to slowly decrease the amount of alcohol in the system. In general, detox takes about 4 – 5 days. Detoxification can be dangerous, and most people seek medical help and monitoring in a facility. If you do not detox correctly, you can create severe problems like seizures or heart irregularity.
After detoxification, the patient is often given medications to help with vitamin supplements, nutrition issues, and cravings. Campral is a medication that reduces the withdrawal symptoms to help promote lasting sobriety and prevent temptations that may cause relapse. ReVia reduces cravings that may affect the patient's recovery process and cause them to relapse. In addition, this medication causes uncomfortable feelings if alcohol is ingested while the patient is using it. Antabuse also causes a toxic discomfort if it detects alcohol in the system while in use. A long-term form of ReVia, Vivitrol helps people maintain abstinence. This medication is sometimes used to help the patient deal with cravings and other temptations alcohol may bring, in addition to motivating and inspiring them to stay clean.
In addition to medication, there are several physical treatment options that can be beneficial to recovery. Some rehabilitation facilities combine the two treatment options to create a well-rounded recovery plan. There are three main types of treatment you may experience while recovering from alcoholism. Using a 12-step program can be greatly helpful, specifically because it combines group therapy with personal evaluation and improvement. 12-step programs help patients to learn how to understand themselves and what they need to succeed. Outpatient programming and psychotherapy help to work through psychological issues related to the alcoholism. Lastly, treating any other psychiatric or medical conditions can help the recovery process by understanding why the alcoholism happened in the first place.
Lead Recovery Center can help you on your recovery journey with a staff of helpful, guiding individual to teach you the skills needed to succeed. Being able to successfully recover and stay clean is an experience everyone should have. Call (800) 380-0012 for more information or to start your journey of recovery today!