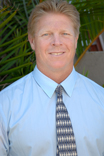 Rick Zumwalt, MS, PhD, COO
Rick is the COO and founder of LEAD Recovery Center and co-creator of Hired Power, a transition based substance abuse support business. Rick has extensive life experience as a former Division I college athlete, professional football player, college coach, college professor, in patient secured psychiatric counselor, social worker, case manager and police officer. He has earned his bachelor's degree in Sociology at California State University, Long Beach, Masters degree in Counseling (Student Development in Higher Education) California State University, Long Beach and PHD in Psychology (specializing in substance abuse and situated cognition) at Northcentral University.
Through Rick's journey he has always been drawn to the field of substance abuse having personally experienced the devastation this disease has on people and society. Rick and his wife co-created a business called Hired Power, which she transformed into a nationally based substance abuse transition support service, literally bringing recovery home. Through Rick's experience, he has dedicated himself to ensuring people who suffer from the brain debilitating disease of substance abuse have a safe place to grow and beat it. Rick is hands on with the program as a case manager and works to ensure LEAD Recovery Center is focused on supporting the transition from substance abuse/mental health diagnosis to living a long term healthy life style. Rick is a family man, he is married to his high school sweetheart and together they have four children and two grandchildren. He has been a mentor to young adult men throughout his entire career and has a passion for the development of individual life skills and recovery.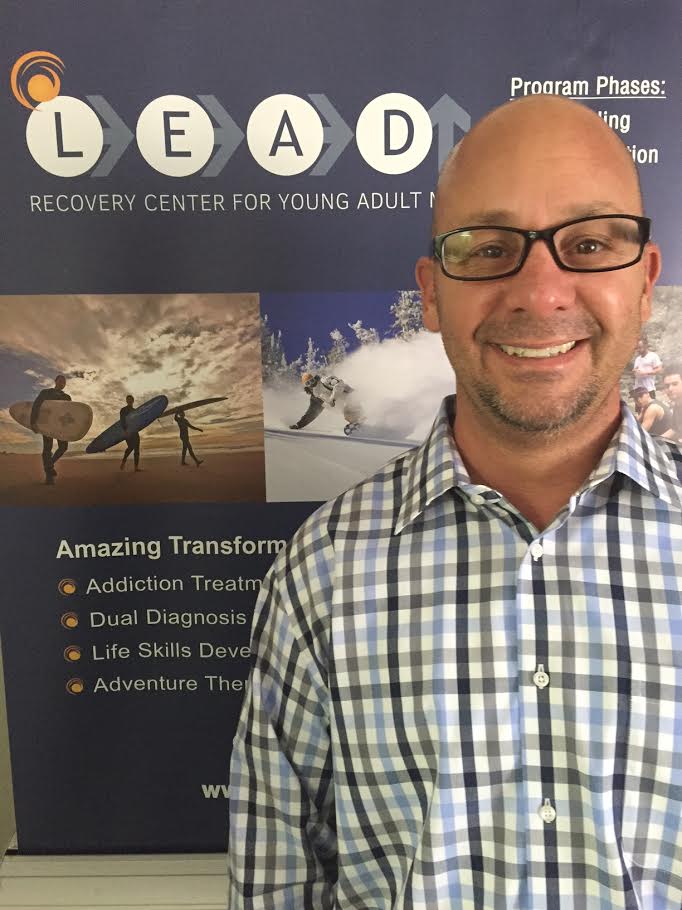 Wren Goolsby, RADT II Program Manager
Wren is an Orange County native having grown up and lived in Huntington Beach, CA most of his life. Wren has been working in recovery since 2008 and his dedication to clients and their progress has kept him motivate to growing in his career. Wren enjoys helping others and encouraging them to pursue their passions in a life free of substance abuse, addiction and mental health related issues. Wren first started out as a House manager and has taken positions in a variety of areas within the treatment field including Residential Quality Control Director, Academic Director and Program Director. Wren is currently pursuing his CADAC, and will be certified by the end of 2016. Wren is a strong proponent of teaching our clients life skills that provide autonomy and independence after they leave our program.
Wren is a great role model and mentor to the young men at LEAD Recovery Center, as an active member of A.A. he attends regular meetings, sponsors men and has been sober for over nine years. Wren is a team player and is very likeable person he really truly cares about the wellbeing of others and tries to make a difference in people's lives for the better. Wren has always excelled in personnel goals, when he has made his mistakes in life he learned from them and shares his experience for the benefit of others. Wren has always showed leadership qualities, by the age of eighteen he owned his first business running valet services for restaurants in Newport Beach then at the age of 23 he started his own distributing company delivering fresh produce to accounts such as Wahoo's fish taco.
Wren has a loving mother and father who are still happily married after 50 years. Wrens folks have taught him good strong family values and family is very important to him especially in his recovery. Wren has an older Brother Terry who is married and has two sons that he adores and loves taking care of.
Wren enjoys surfing, scuba diving and snowboarding. Wren is active in kickboxing, working out & eating healthy which is a huge part of his daily recovery!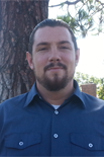 Andy Kellems, CATC Group Counselor
Andy Kellems has been working in the field of substance abuse treatment since 2005. He has experience working with both adults and adolescents, as well as their families. His expertise includes, but is not limited to, Life Coaching, Intervention, and Anger Management. Andy is also a certified Family Specialist. Early in his career, Andy worked closely with adult males, particularly those with anger management issues. Around 2008, he expanded his depth of knowledge and experience to adolescent substance abuse and family dynamics. Andy's current focus is in both adolescent case management and Life Coaching adult males looking for transitional living, working towards autonomy and lasting recovery. CATC, NADAI, CAMPT, CNLC, CNCS, Certified Family Specialist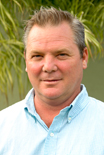 Scott Russell, RADT I Weekend Adventure Counselor
Scott Russell is an advocate for young men and recovery. Scott has worked in the field of addiction and recovery since 2005, and he has worked with LEAD as a residential house manager since 2009. Scott is currently completing his studies for a CADAC Certification with the state of California. He has an extreme passion for helping people struggling with substance abuse and the disease of addiction. His greatest asset is by far his personal experience, and with that comes great understanding and compassion. Scott's personal goal and main purpose is to make a difference and help save someone's life.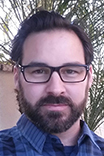 Brent Warde, BA, CADC Life Skills Coach
Brent is teaching and coaching life skills to the young men in our LEAD program. In this role he is preparing individuals for many of the challenges that they will experience while transitioning into their lives in recovery. He draws on his background in Psychology, where while completing his bachelor's degree he worked with gang impacted youth in East LA, helping them navigate out of gangs and street life, and into jobs and education. Brent spent over 7 years working in the educational system with elementary and middle school children. He focused mostly on therapy with individuals with autism and physical disabilities, while also working with students in the classroom during his post graduate work in Educational Psychology. Brent also holds a CADC certification and is a trained Interventionist.
Brent has been involved the field of addiction recovery for over 5 years. He claims that those whom take their recovery seriously, adhering to "rigorous honesty" are "some of the most stand-up and honorable individuals he has ever met". For this he cherishes the role in which he feels so fortunate to be afforded in helping young men grow in their recovery, and as human beings.
This past year has seen him working in Safe Passage, Intervention, and Personal Recovery Assistance, and is currently in the process of Relapse Prevention Certification.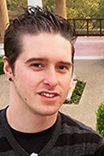 Jackson Buckelew, RADT II Action House Manager/Group facilitator
Jackson has been in recovery since 2011. He brings his experience as a Certified Medical Assistant and his education in music performance and theory to his role with the young men at Lead. He is currently finishing his studies to be a certified drug and alcohol counselor while co-facilitating group counseling session.
Jackson has a passion for healthy living and fitness as well as music, he plays multiple instruments and greatly enjoys sharing his passion with the young men. He has proven to be a positive role model and influence in his role. Jackson states "I am very proud to be part of the Lead Recovery Center team and am currently working to further my education in the field of addiction and recovery"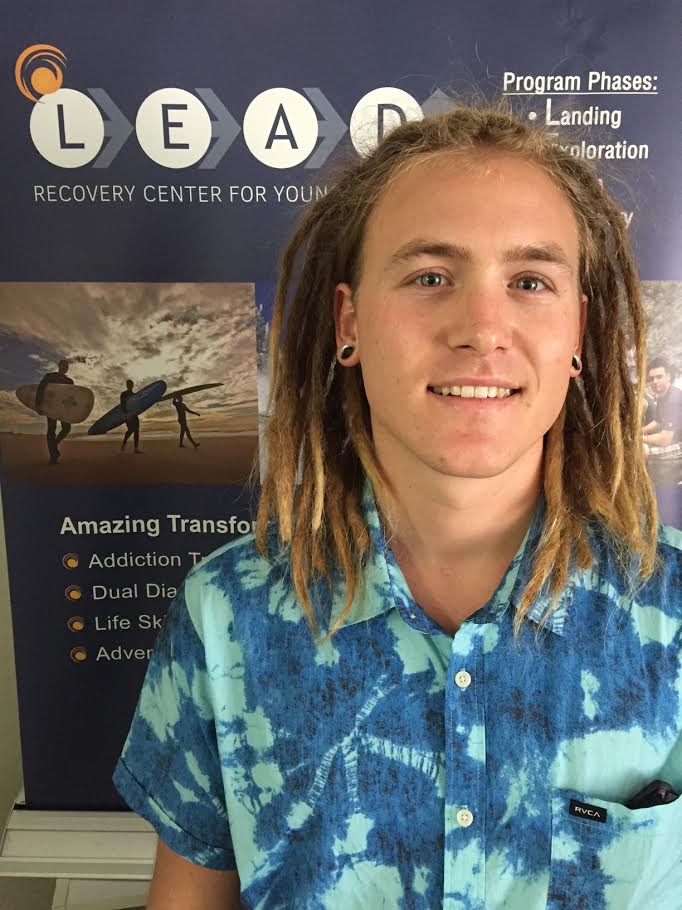 Stephen Clamp, RADT I Landing/Exploration House Manager
As a LEAD Recovery Center Alumni Stephen is a great role model and mentor to our young adult men. His knowledge is based in his own active daily recovery program and is able to offer guidance, wisdom and most importantly acceptance to all those who are looking for sobriety and a healthy lifestyle. When he is in the house his door is always open to lend an ear and a voice of reason to the guys. His outgoing personality, compassion and respectfulness for others helps create a comfortable sober environment. He is currently pursing education in the field of psychology and recovery with a desire to better understand the disease of addiction and mental health issues.
Personally his favorite band is Modest Mouse, he is a Leo and his personal motto is be respectful and I shall reciprocate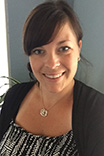 Deidre Fitzpatrick, RN, PHN, MSN Health Professional
Deidre brings her experience as a Behavioral Health Nurse, an educator, and her own personal experiences of having family treated for addiction to her role with LEAD Recovery Center. Having a family member who still currently suffers with the viscous cycle of recovery and relapse, she understands the importance of maintaining a level of support during early recovery and continuing in the long term journey of recovery. Her education includes a Masters degree in Nursing and a Bachelors degree in Child and Adolescent Development. Deidre is married, her husband is also in the service field working as a police officer and she has two beautiful young children.
"I have a passion and dedication for working with young adults clients suffering from substance abuse and other co-occurring disorders. My dedication is demonstrated in my care and compassion when assessing clients, speaking with them individually, working with families and during group."
"One of the happiest moments in life is when you find the courage to let go of something you can't change." ~ Unknown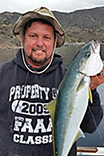 Clint W. Johnson, CADC Weekend Adventure Counselor
Clint has been active in his own recovery since 1998. He began his professional experience at BreakAway Health Corp in 2008 as an intern after graduating with honors in Addiction Studies. He received his CADC certificate in 2009 and is currently completing his Relapse Prevention Certification.
Clint has been with LEAD Recovery Center since it's inception. Clint says working with adolescents and young adults has been the most challenging and rewarding thing he has ever experienced. With love and compassion, he is known as the "great encourager." His position, as the weekend adventure counselor, is to provide a safe, challenging, and fun environment that is conducive for growth, it's so amazing to see the light turn on and a smile reappear on a young mans face. "Here at LEAD Recovery Center I spend a lot of time teaching our young men how to enjoy life on life's terms.
"Catch a man a fish, feed him for a day. Teach a man to fish, feed him forever." ~ Maimonides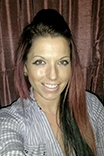 Lana Trapp, M.A., LMFT Clinical Director/Therapist
Lana Trapp is a Licensed Marriage and Family Therapist (LMFT). She received her Master's Degree in Clinical Psychology in 2009 from Pepperdine University.
Lana has extensive experience working with individuals struggling with dual diagnoses, Schizophrenia, Schizoaffective Disorder, Depression, Anxiety, substance use disorders, self-harm behaviors, family/relational conflict, and identity crises. She has a decade of experience within the field of psychology working in settings that include locked psychiatric facilities, rehabs, field-based programs (in-home/in-school), and outpatient programs.
Lana's experience in various settings has allowed her to work with a myriad of ages and populations. She also brings with her knowledge and experience related to assessing, managing, and de-escalating crisis situations.
In the LEAD program, Lana provides individual, group, and family therapy. She assists clients in breaking through fears and barriers that have prevented them from obtaining their hopes and dreams in life. Lana works closely with clients and families in beginning the rewarding journey of healing, recovery, and growth.
For more information about LEAD Recovery Center, please call us toll-free at (800) 380-0012. We're ready to help.